Cuban music is unique in its way and for one thing: it is made for the dancer!
When you listen to it, it seems obvious. However, from our "western" point of view, do we really understand how much this philosophy is musically engraved? One could ask oneself on which aspects this manifests itself.
Here are 4 points why Cuban music is so appreciated and danced all over the world.
CUBAN MUSIC = MUSICA BAILABLE*
Historically, in Cuba we do not use the term "Salsa"

. This term as a definition of musical genre appeared in the United States in the years 1964-65, with the creation of the Fania Record of Johnny Pacheco. I am not going to enter now in the debates of appropriation… In Cuba, I have exchanged a lot with musicians and musicologists to make my own opinion. I may share it with you in another art
icle.
To return to our subject, if we did not say "salsa" historically, what would we call it? If we stay in the definition of the musical style we would speak of
Son
, Cha cha cha, Bolero, Guajira, Guaguanco, …
However in a more general way we speak of
"Musica popular bailable "*
, translation:
popular dancing music
. And this already makes sense. Although generic, this terminology translates the essence with which past and present musicians compose for our great pleasure.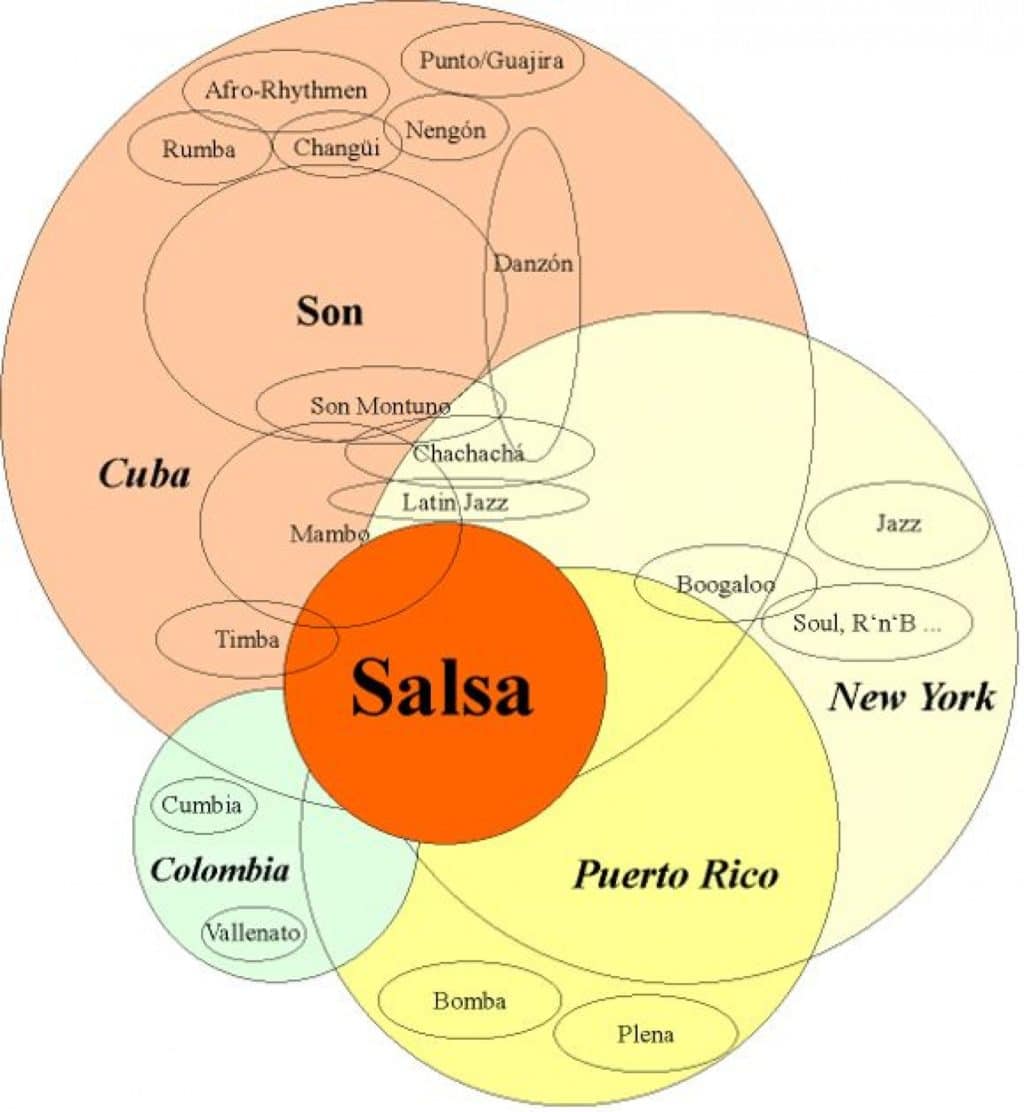 RUMBA'S DESCENDANT PHILOSOPHY.
Chronologically, one of the first popular dance musics still danced in Cuba is the Rumba (XIXth century). This musical genre involves 3 main actors: The singer (+choirs), the percussionists and the dancers.
From these protagonists are born several exchanges, including the following: the singer tells a story while being accompanied by percussionists (clave, katas, congas, chékéré, bell …). Once the story is finished, he starts the chorus and invites the dancers to enter. It is at this moment that the percussionists (congas) musically guide the dancers to the stage (a park, a square, a theater…). They follow them with improvised musical phrases, which transcribe their movements and steps. At this moment the magic happens! The dancers become an integral part of the group and of the music itself.
This immersion of the dancers into the music is something unique. You can see it in all genres of Rumba Yambu, Guaguanco but it is especially visible in Columbia. This element is the reason why I personally love this musical genre.
Here is an example of my first real Columbia, made in the cauldron (en la caliente) at the Guaguanco Festival in Barcelona. You can see Orliandy Miñoso accompanying me on the "quinto" (the smallest of the congas), and be the first witness that I didn't fall in the pool hahahaha
Although I had better Columbia (from a dance point of view), this one was magical for me because it was the trigger for what Cuban music represented and especially how it felt and lived! For more video of Columbia ⇒ HERE
"Mi Mama se llama Rumba, Y mi padre es el SON"
From the magnificent Rumba (and from the contradanza…) was born the Son. There again there is a lot to say about this birth and the exchange between the two, but really a lot and especially if we evoke also the Changui appeared at the same time. I like to talk too much so I will calm down.
Nevertheless, one of the most important things to understand is that the musicians and singers were primarily Rumba musicians and singers. So they have this Rumbera culture in their blood. And the philosophy that you could read above is clearly present in their songs.
Ricardo R. Oropesa tells very precisely the beginnings of the Son and its connection with the rumba in his excellent book « La Havana tiene su Son » (2012)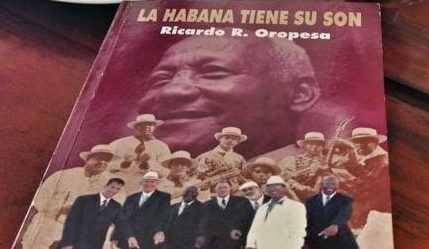 This relation can be clearly heard when Arsenio Rodriguez is going to sing us a Guaguanco – Son, but we will also be able to understand it when we describe structurally the composition of a Son of Ignacio Pineiro is in a summary way equivalent to :
'diana',

canto,

montuno,

improvisation.
And for the lucky ones like me who were able to talk with
soneros
like
El Néné
, you can listen live from their mouths what their wishes were when creating the music. I invite you not to hesitate to exchange with them if you have the opportunity. We

are really lucky to have super-accessible musicians

unlike other musical styles. They are open and willing to share their passions and we learn a lot from them.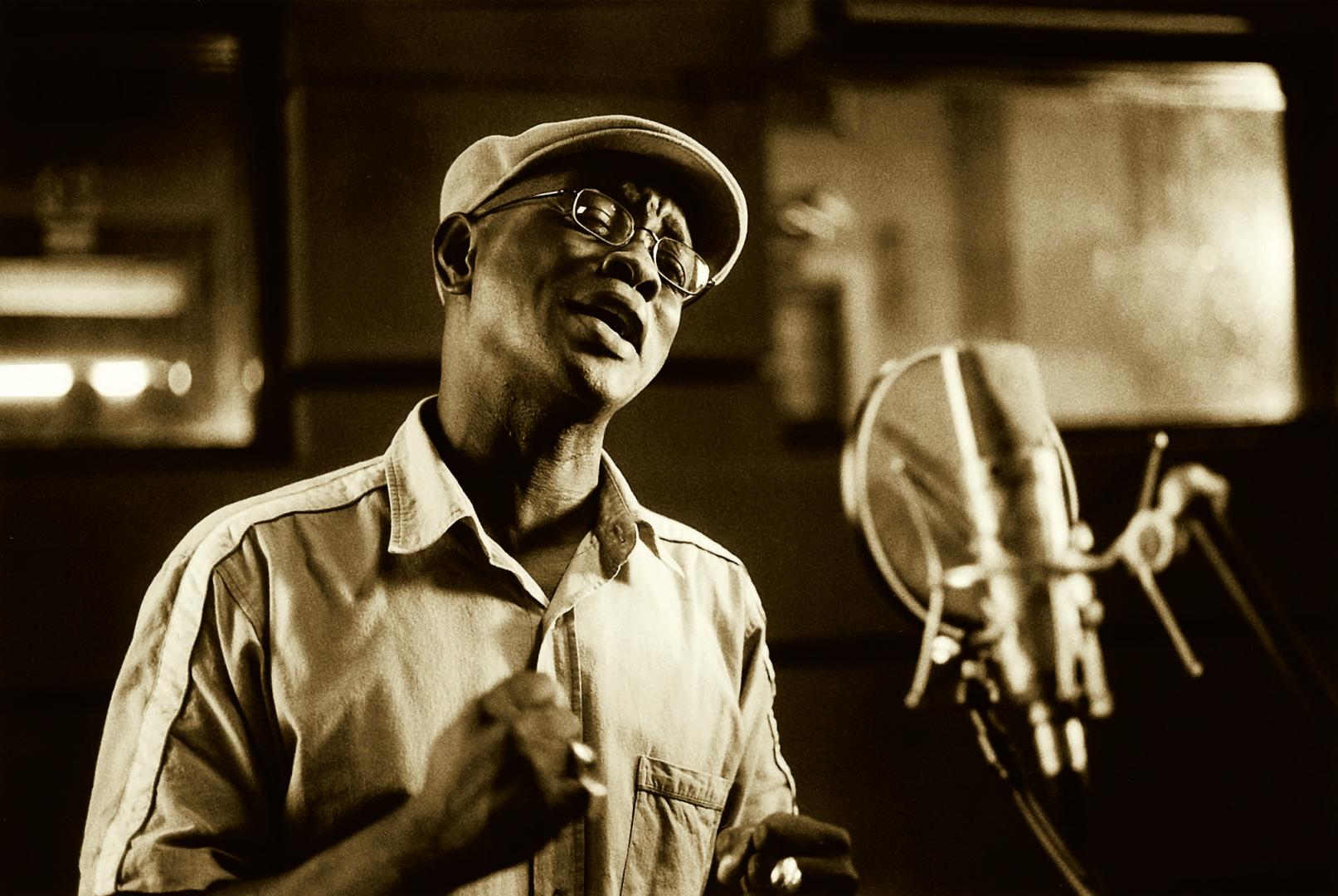 Rendez-vous sur Youtube !
The explosion of the Timba & Los Van Van
At the end of the 1960s, with the American influences of rock, funk and jazz in general, a new style was born, or for some a real genre, called Timba. Based mainly on the structural and rhythmic codes of Son, Timba modernizes them with the addition of electrified instruments (guitar, bass, keyboard …), and takes famous popular tunes from the English pop culture of the 1970s-1980s. This creation was highly controversial, in the middle of the cold war because of the "Yankee" influences, but it was a real musical revolution.
In this musical style several rhythmic variants are represented in particular the Songo, whose pattern was created by Jose Luis Quintana "Changuito".
The Songo is the trademark of the mythical group Los Van Van led by Juan Formell and Pupy Pedroso. There are many videos about their legacy, among them, I strongly recommend you to watch the moving report Maestro – Los Van Van, directed by Nathanael Mergui and Patricia la Peruana in full version below! This reportage made by true enthusiasts and very good friends, managed to capture the essence of the group and the legacy that Juan Formell left to its members including his son, in Cuba and the world.
Rendez-vous sur Youtube !
Their first album in 1969 Los Van Van Vol 1, is magical. It's called "Cadencioso" and it gives a crazy desire to move. What is impressive with the music composed by Juan Formell and Pupy (<2001), is that it is timeless. They make us travel through the grain of the vinyl.
To quote some of them:
Chirin Chiran
(Songo) 1974
Solo Soy un Van Van
(Songo) 1974
De la Havana a Matanzas
(Guaguanco) 1980
(in 2018 it would have been the same haha)
Anda Ven y Muevete
(Songo) 1984
Somos Cubanos
(Guaguanco con Songo) 1999
A lot of hearts have been reintroduced in their compositions of the last 10 years.
Above Los Van Van there is only the Sun hahahah, and this is what this legendary band that has influenced more than 5 generations tells us in "Hecho pa' Bailar" from the latest album Legado:
"My Songo is made to dance"!
Rendez-vous sur Youtube !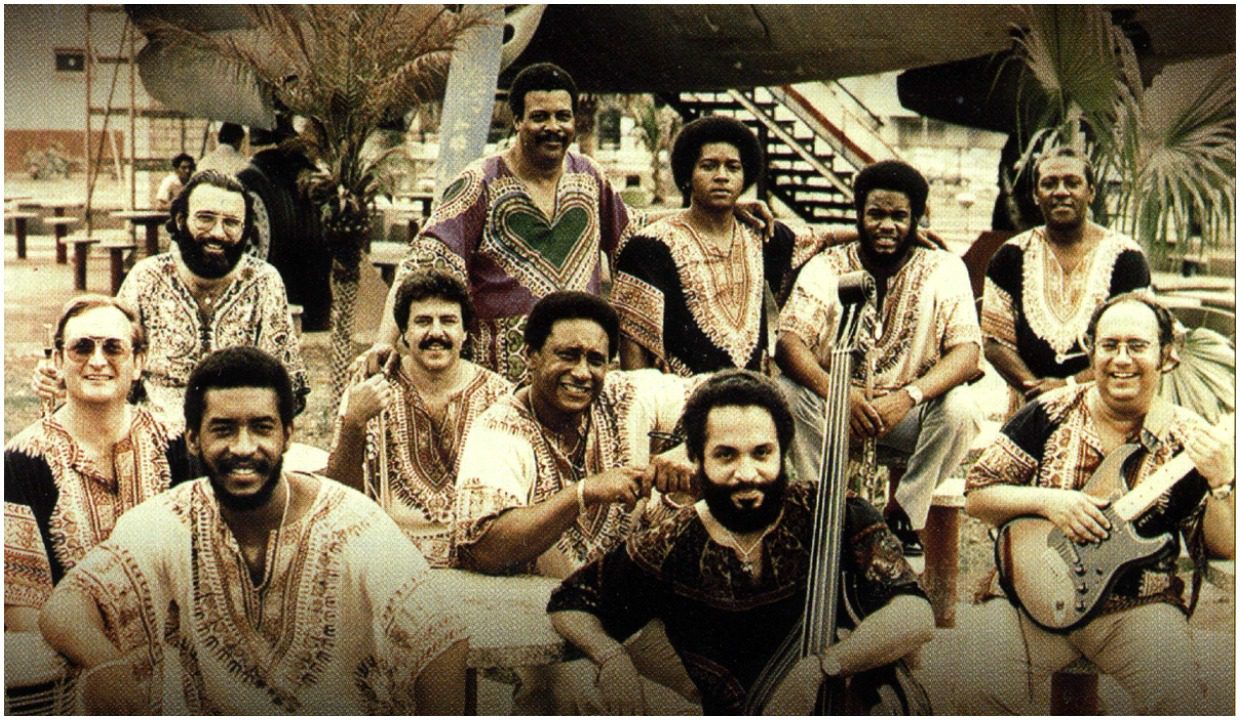 Rendez-vous sur Youtube !
Some musicologists think, and I agree with them, that the music that really brings Cuba into the Timba era is "Baccalao con Pan" by Irakere 1974. The contribution of Irakere is massive musically. They are prodigies who exchange musical punchlines of great virtuosity. The dialogues between the piano of Chucho Valdez and the batas of Oscar Valdés are impressive as well as the solos of Paquito d'Rivera.
The particularity of this very Jazz music, fast and all in syncopation is that it is not easily accessible to all the dancers, contrary to the compositions of Juan Formell rather slow. It mixes traditional Cuban music and US Rock. Personally, I love dancing to Irakéré. It is inspiring but requires a lot of cardio hahaha.
However, we must admit that it is not obvious and that Los Van Van has popularized the musical style Timba. More Pop than Jazz, the music of "Van Van" has managed to unite and make
all Cubans dance and today el mundo entero.
THE POWER OF MONTUNO
As the music says, "Aqui el que baila gana" (1990). Juan Formell himself explains in several documentaries that he composes music so that people can dance.
"I don't know how to dance but I love to watch people do it, and from there I compose according to what they want to dance, faster, slower, with what pace…" (CubaAbsolutly 2012)
The part where the dancer is invited to express himself is the montuno, and Los Van Van like other groups such as Pupy Pedroso y su Son Son, NG la Banda, Elito Reve y su charangon and more recently Maykel Blanco y su salsa mayor, El Nino y la verdad… throw several of them in a song. This is a sign that the groups do not want the dancers to stop dancing. Juan Formell states in 2015 in an interview on national TV Cubavision:
"When composing, if you don't have the montuno you have nothing. This is the most difficult! The story can be beautiful but when the montuno comes, what do I say? The montuno is what people repeat and we (Los Van Van) have accustomed them to have one, two or even three montunos. And this is what provokes the dancer. […] For us the montuno is what determines everything. "
As a passionate dancer, these statements touch me personally. And once again, we are lucky to be omnipresent in the creation of music without knowing it. An honor that for me must be shared in live when we have the opportunity. Go see your favorite artists on stage.
They know that it is not easy to buy CDs in Europe. So we go through alternative circuits to hear the new Streaming, Youtube … and going to parties with the big work that DJs like Jack El Calvo, Tom Nka, Francois Timbalero … However the way to give them back directly is to go and see them live, so if you can, go for it!
After these 1700 words or so, I just realized that this could be the subject of a thesis. (oops I spoiled myself lol). In itself, I would love to share more with you. But, I would have lost most of you by now if not already 😛 Anyway, just remember one thing, music is made for you to dance to so here's to gozar chicos.
If you enjoyed this article and would like to share it with others, feel free to do so. Follow us on the facebook page #bailacomocubano

And share the article 🙂
Guiroooooo