We often wonder where to dance Salsa in Paris, where and how often…
Here is a

"typical"

week that you can follow, which is really nice!
There are of course many other places that we will make you discover but here are some of them, where you can have a lot of fun.
Type Week, Salsa in Paris!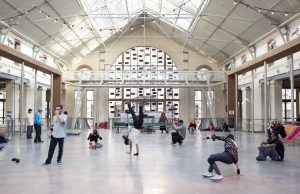 The beginning of the week is never easy. It's always hard to get started and even harder to motivate your friends to go out. My recommendation, focus on learning. Take classes on Monday or review what you already know. This will get you in the groove for the week.
There are a lot of schools and associations in Paris and Ile-de-France, you will find what you need. Don't always go for proximity, but for the course where you feel most comfortable.
Tuesday




La Pachanga



Cubana Café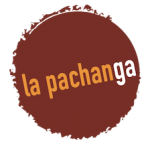 Here are my two alternatives for this second day. Both can be combined.
Hint, it's a place located next to the highest tower in Paris, with the name of a Cuban rhythm from the 60's. La Pachanga, and its leader Alex Salserito offer classes and parties in the Montparnasse district.
If you just want to "chill" and have a drink, in the same neighborhood you will find the Cubana Café. A small, warm and friendly Cuban bar where you can eat, drink and dance in a very relaxed atmosphere.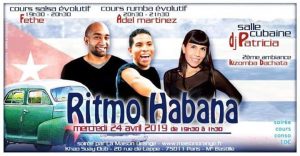 Known to be the Latin quarter of Paris, it is in Bastille that Khao Suay is located. Not very Latin as a name you will say. However on Wednesday it is well Cuba which invites itself in this room with the Asian decoration. At the turntables the most Peruvian DJ of Europe, Patricia la PERUANA. Of passage in the district a small stopover is always welcome.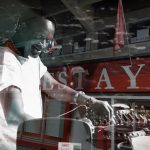 He is a monument of the Parisian Salsa, and I do not speak about the place but about the person with his suitcase of CD, Didi el Ciclon. Since "Jeudidi" immemorial, this man regales the north of Paris at the Peña Festayre. You can also eat on the upper floor if you've lost too much weight on the dance floor. (cité des sciences district)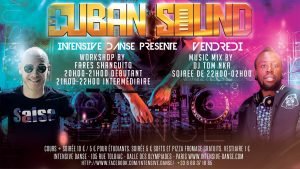 Although recent, this party is a place of conviviality par excellence. No two Fridays are alike, the guests follow one another to provide a unique and warm moment. Among them the most talented and promising DJs and teachers of the capital. The typical team: Tom Nka at the turntables, Fares Shanguito at the "skates" lol.
100% Cuban content shared with passion!
In the heart of the 13th district of Paris and in the beautiful room of the Intensive danse school , good vibes guaranteed!
Satursday




La Habanera




by LatinaTime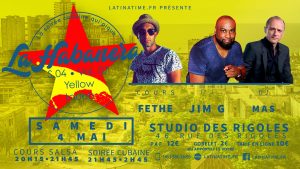 Although it is a monthly event, it is worth waiting for. Nice atmosphere guaranteed, you will not be bored.
The man of the "hombre" lol is Neil Murray. He is at the origin of this project and of this welded team. Fethe to the transmission and Guests to the sheet music. Saturdays are different thanks to new guests in the mix. You'll get all the info on
Latinatime
.

L'équipe est la même depuis le "Montecristo", début de la Salsa à Paris pour les connaisseurs. Jack elCalvo & Roberto El Cubano organise la soirée "Para Bailar Casino". Héritière de la convivialité et de l'ambiance de l'ancien Wagg, cette soirée est le rendez-vous incontournable du Dimanche. "Para Bailar Casino" est la soirée par excellence si vous cherchez à danser la Salsa sur Paris.
Se déroulant principalement au "Bal Rock" quartier des grands boulevards, vous danserez jusqu'à vous en faire des trous dans les chaussures.
The team is the same since the "Montecristo", beginning of the Salsa in Paris for the connoisseurs. Jack elCalvo & Roberto El Cubano organize the event "Para Bailar Casino"". Heiress of the conviviality and the atmosphere of the old Wagg, this party is the unavoidable appointment of Sunday. "Para Bailar Casino" is the party par excellence if you are looking to dance Timba in Paris.
Taking place mainly at the "Bal Rock" district of the Grand Boulevards, you will dance until you get holes in your shoes.
That's it, I hope this will give you some inspiration if you want to dance Salsa in Paris. In any case, don't hesitate to make your own routine and to try new places outside the capital. And you, what are the places where you like to dance? Tell us in comments!
For those who are interested in trying my classes and coming to the parties I attend, feel free to send me a message on fares.shanguito@bailacubano.com and check our AGENDA.
Guirooooooo !
If you liked the article, don't hesitate to share it with us! Follow us and share, others might like it 😀